Look, here's the thing: cities talk. Yeah, they do. They whisper tales of past, shout out the present and, if you listen closely, drop hints about the future. But here in San Antonio, our city doesn't just talk. It sings. It paints. It sculpts. It does a mean cha-cha-cha with colors and forms that'd make Picasso swoon. And you know who's amplifying this artistic voice? The San Antonio Street Art Initiative (SASAI). And you know who's turning up the volume to max? Mural Ride Bike Tours.
A tour we think you'll love
SASAI, right, is like the future #1 Spurs draft pick, Victor Wembanyama of the street art world. It's big, it's bold, and it's making plays in ways you didn't even know were possible. They're out here turning our city into a canvas, splashing walls with murals that make you go, "Damn, is this a city or an outdoor Louvre?" It's about celebrating our history, advocating for creativity, and providing a platform for local artists to do their thing.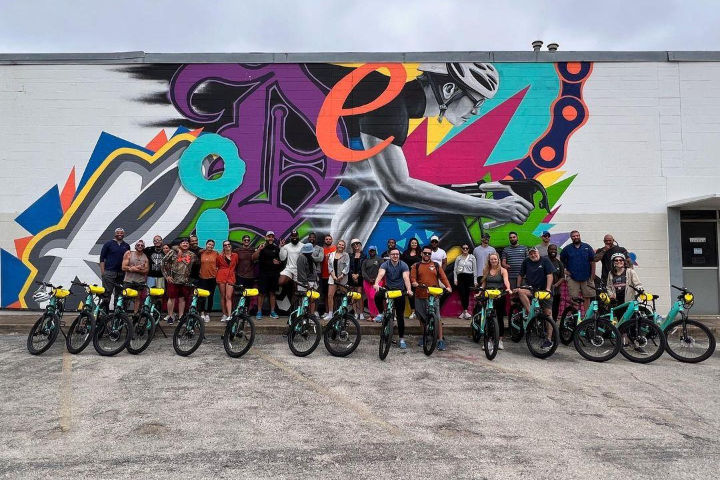 But it's more than just beautification, folks. It's about making art accessible. It's about community. It's about telling stories that are too often left untold. It's about that kid walking down the street, looking up, and thinking, "I could do that." That's the kind of power SASAI wields – they are like a superhero, cape and all, for creativity.
Enter Mural Ride Bike Tours – the Robin to our SASAI-Batman. What they're doing is pretty rad. They're not just giving tours around these murals. No, sir. They're connecting people to the heart of San Antonio, one pedal stroke at a time. They're shouting out loud, "Hey, look at this! This art is us. This art is San Antonio!"
The tours are like a mixtape, right? Each mural, a track. Some make you wanna dance, some make you wanna cry, some make you stop and think. But by the end, you've got the whole album – the full picture of San Antonio's vibrant story.
And here's where you come in. Yeah, you. The one reading this.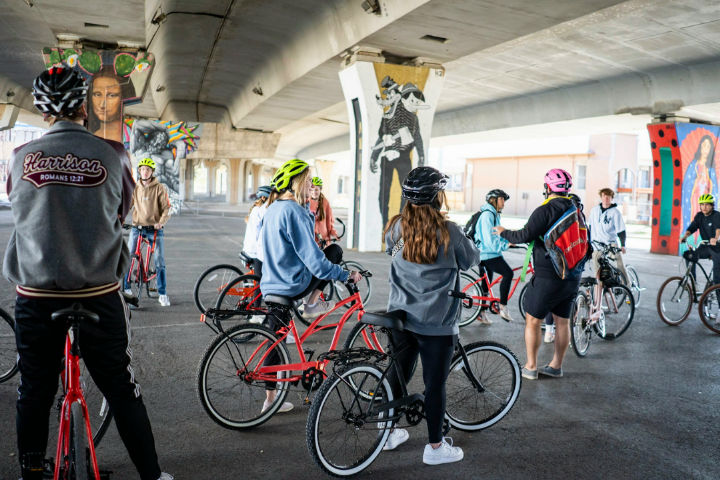 This street art revolution? It needs you. Your dollars? They're like fuel. They help SASAI scout new walls, commission artists, and preserve existing murals. They ensure Mural Ride Bike Tours can keep doing their guided trips, telling the stories behind each piece, and advocating for the initiative.
You're not just donating, buddy. You're investing. Investing in art. Investing in community. Investing in San Antonio. That's what SASAI and Mural Ride Bike Tours are all about.
So, let's make our city sing. Let's make it paint. Let's make it cha-cha-cha like no city has ever cha-cha-cha'd before. Together with SASAI and Mural Ride Bike Tours, we can make it happen.
Donate Here: San Antonio Street Art Inititive